You can see your blocked user list from the Settings Menu.
To access your Block List:
Tap on your profile picture.

Tap the gear icon to access your settings.

Tap Blocked Users.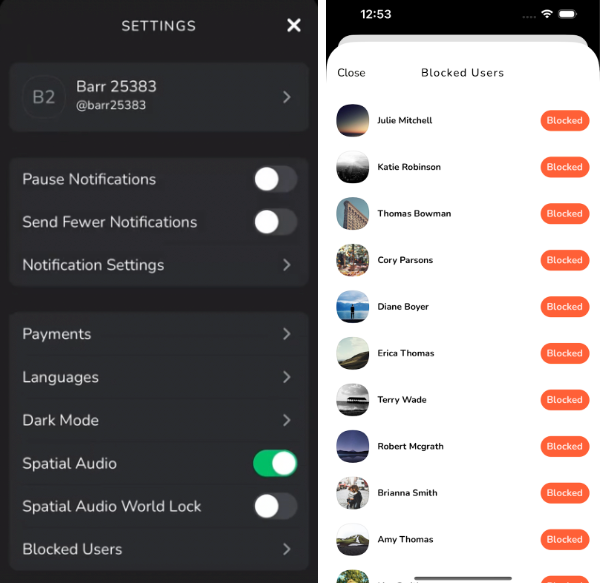 To remove users from your Block List:
Follow the steps above to reach your Block List

Tap on a Blocked user to unblock them.

Confirm that you want to unblock the user or cancel the action.