Please note: We are initially rolling out the updated Wave feature to a smaller portion of the community. We want to make sure we're collecting feedback and working out bugs before we release it to the wider Clubhouse community. Check in to our weekly Town Halls to stay up to date!
If you'd like to start a casual convo with a friend, you can send them a Wave. Waves are Social by default! 👋
To send a Wave:
From the top of the Hallway, tap your friend's profile to start a Wave convo

They'll receive a notification that you said hello, and know that you're open to chatting. If they are too, they can join the Wave room with you!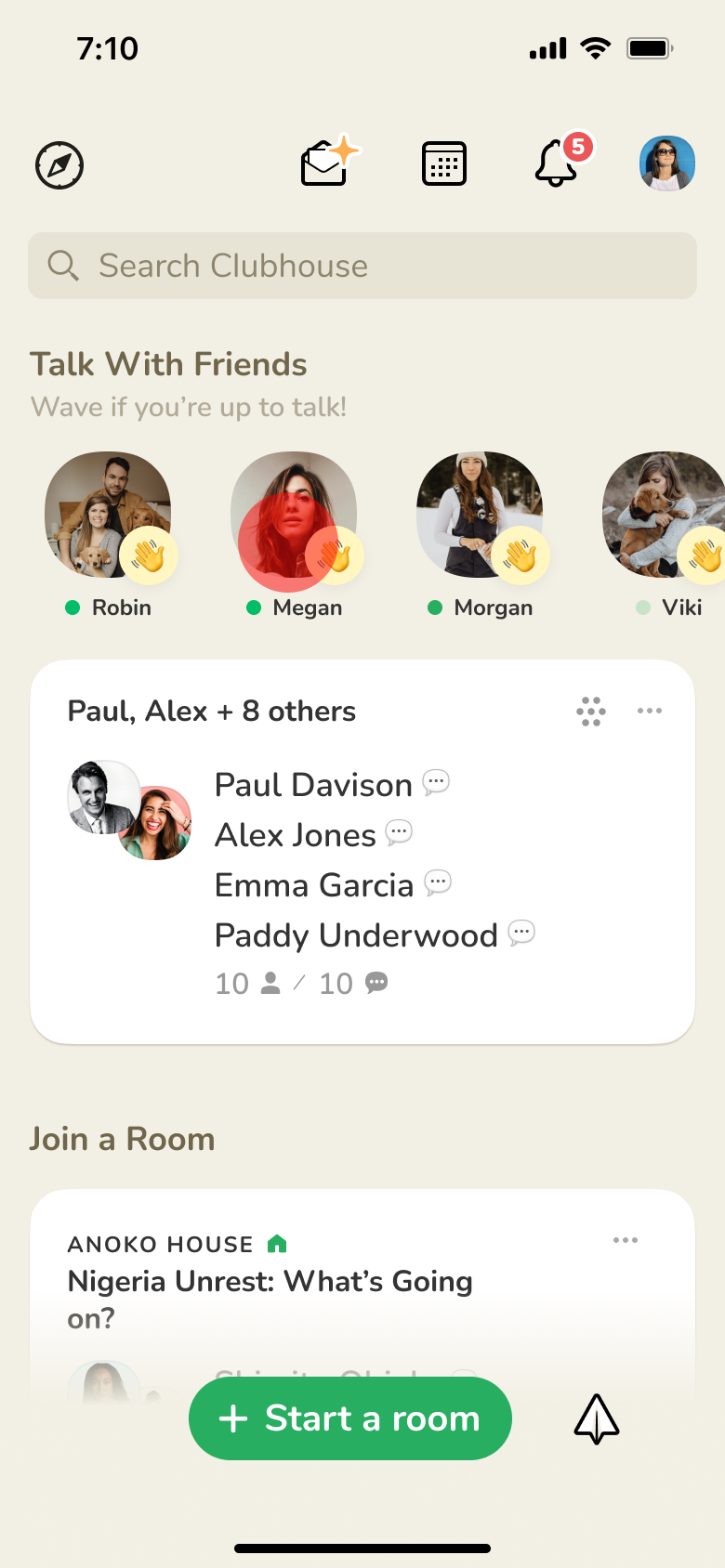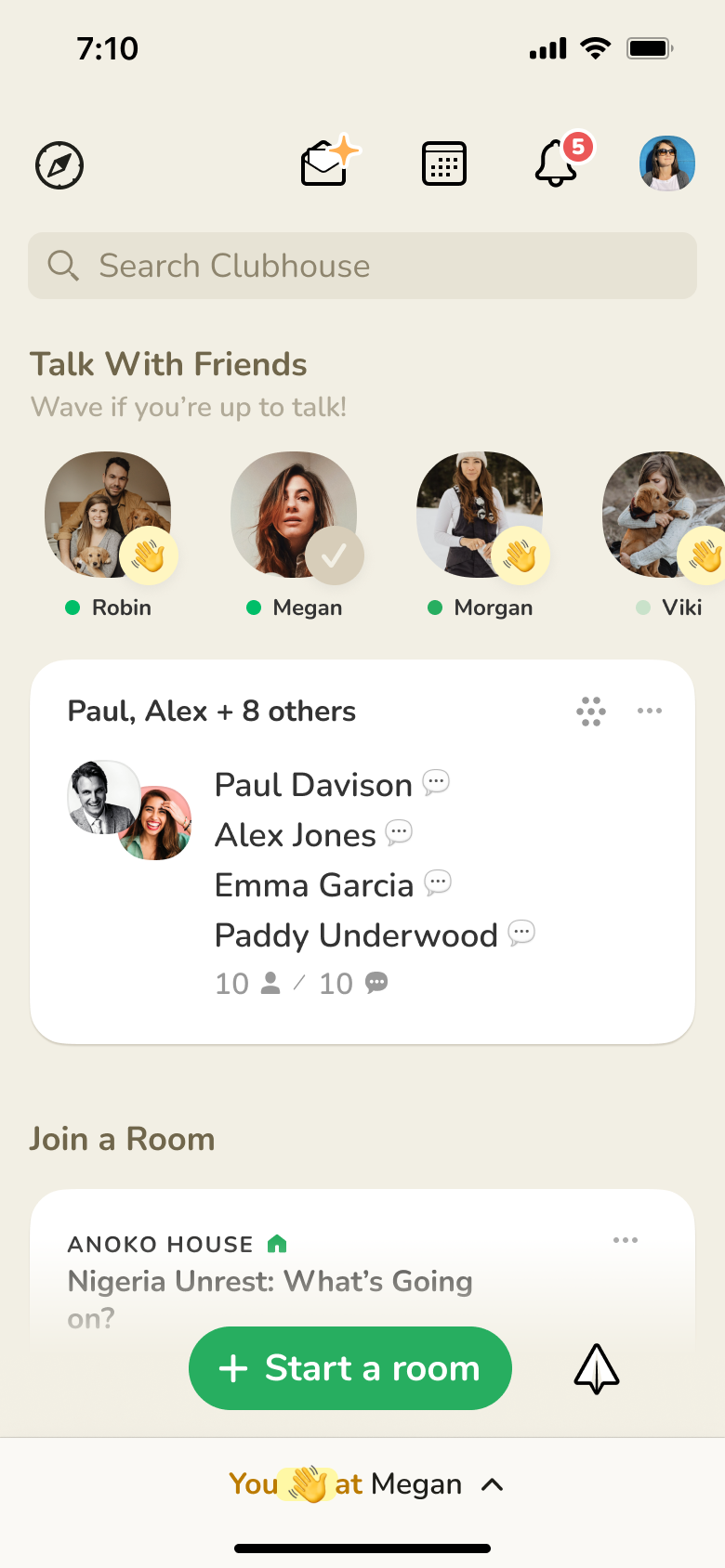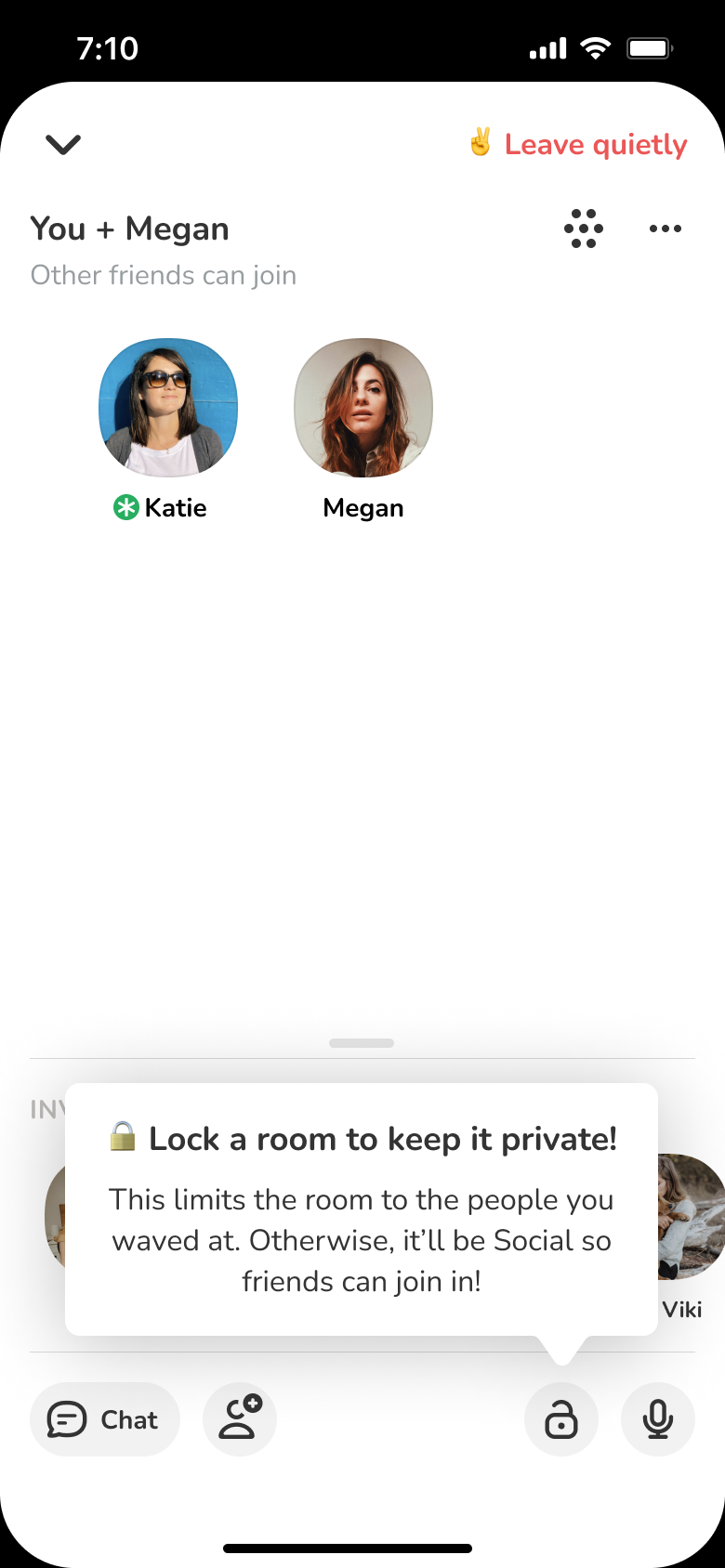 To keep your Wave room private, tap the Lock button on the bottom right-hand corner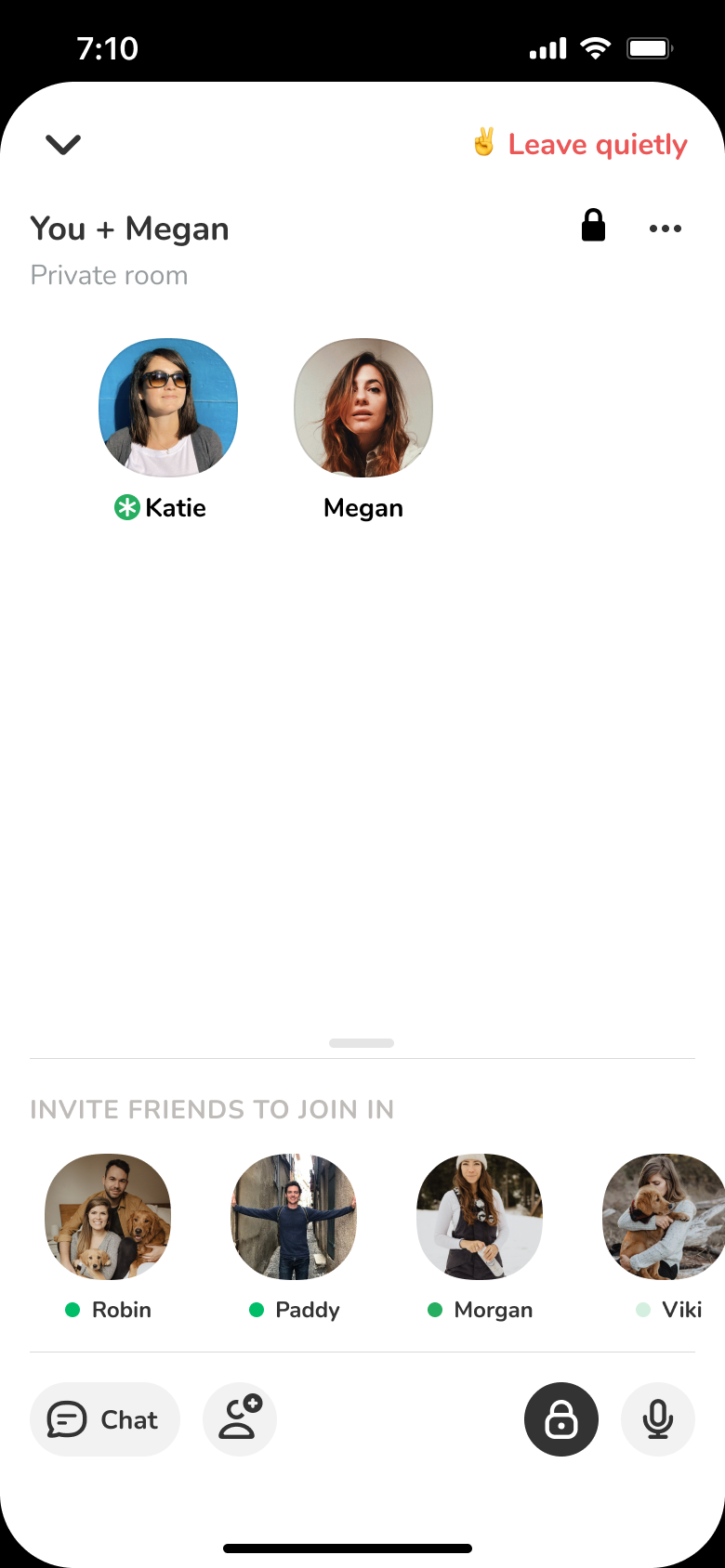 You can also Wave to someone directly from their profile!
To Wave from a Profile:
Navigate to a user's profile page.
Tap the Wave button at the bottom.