If you see a Chat or Room in your Feed, and the conversation title violates our guidelines:
While still in your Feed, press and hold the conversation. This will pull up a preview screen for that conversation. You'll see two options: "Join" and "Report."
Select the "Report" option that shows with a flag icon.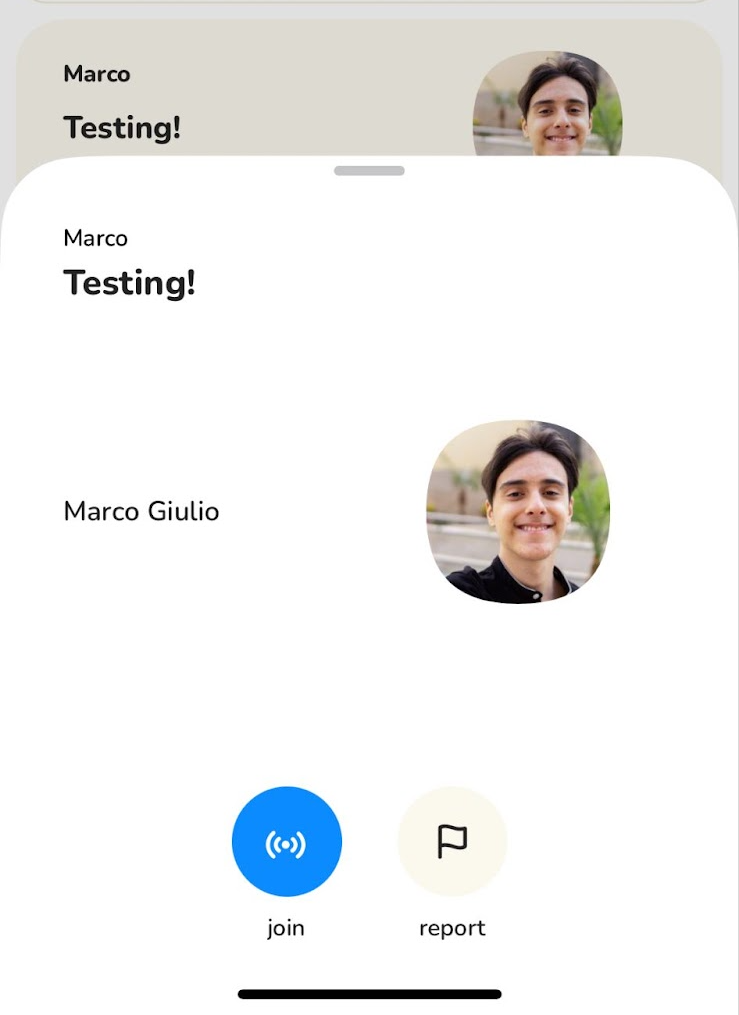 On the next screen, select the category that best fits to answer the question "What is wrong with the room title?"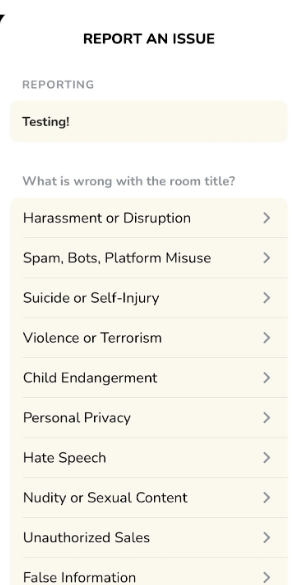 Keep going through the remaining steps to provide more information about what's wrong with the room title in "Details of the incident." The more details you can provide, the better!
Next, "Submit" your report using the green button in the top right corner of the screen.
Once you've submitted your report successfully, you should see a confirmation screen that says "The incident has been reported."
Thank you for reporting a room title to keep our community safe.