What are Mutuals?
Mutuals are contacts you have in common with other people in a room. When you toggle show mutual contacts in a room, you'll see a list of all of the people you know in common, and will be able to invite them into the room.
Note: If your profile is protected, you are under 18 years old, or not using a US phone number, you will not be able to share your mutual contacts.
How do I enable sharing Mutuals?
The option to see mutual contacts is available to people who are on stage, speaking in a room. If you haven't synced your contacts, we'll prompt you to do that so you can see your mutuals!
To view Mutual contacts:
1. Start a Room
2. Hop up on stage! This will reveal the show mutual contacts toggle.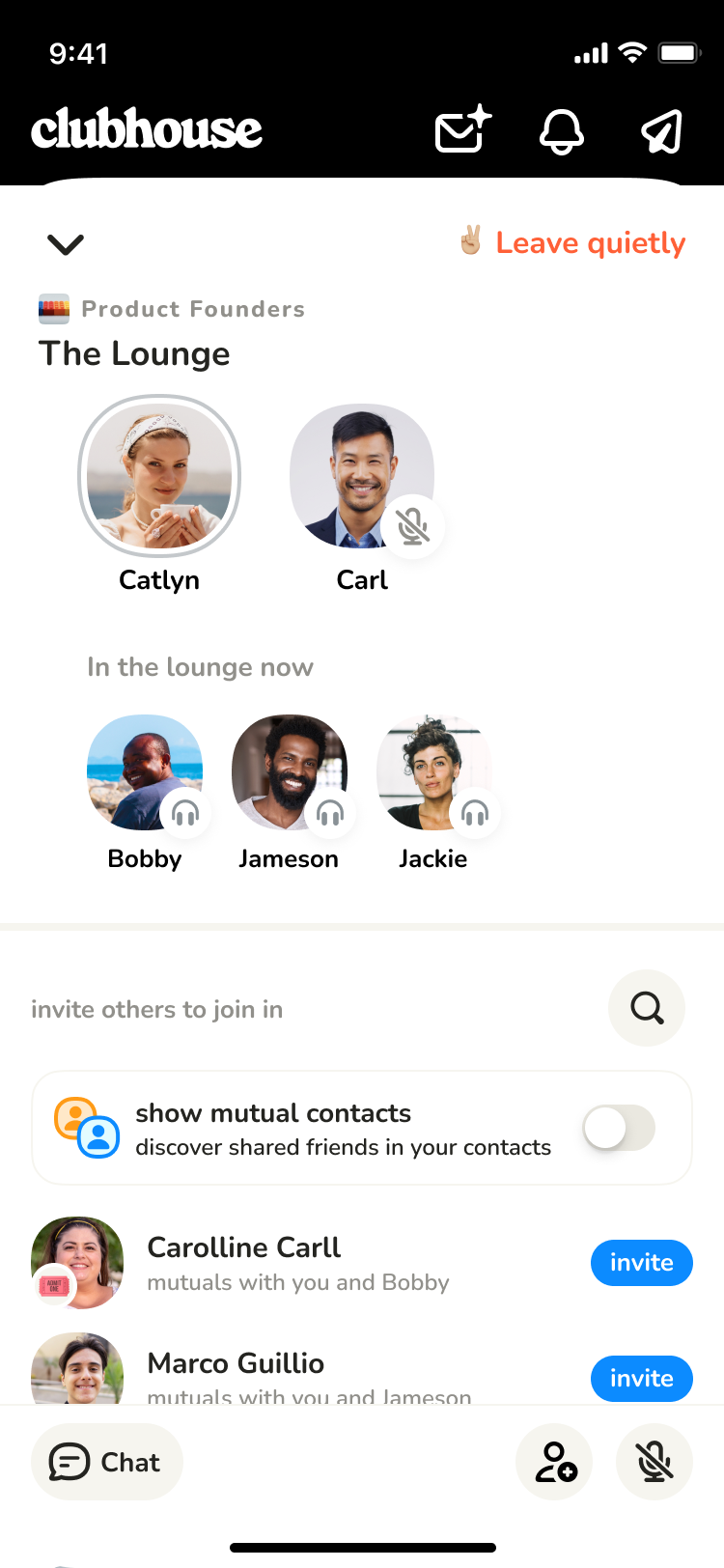 3. Toggle on show mutual contacts.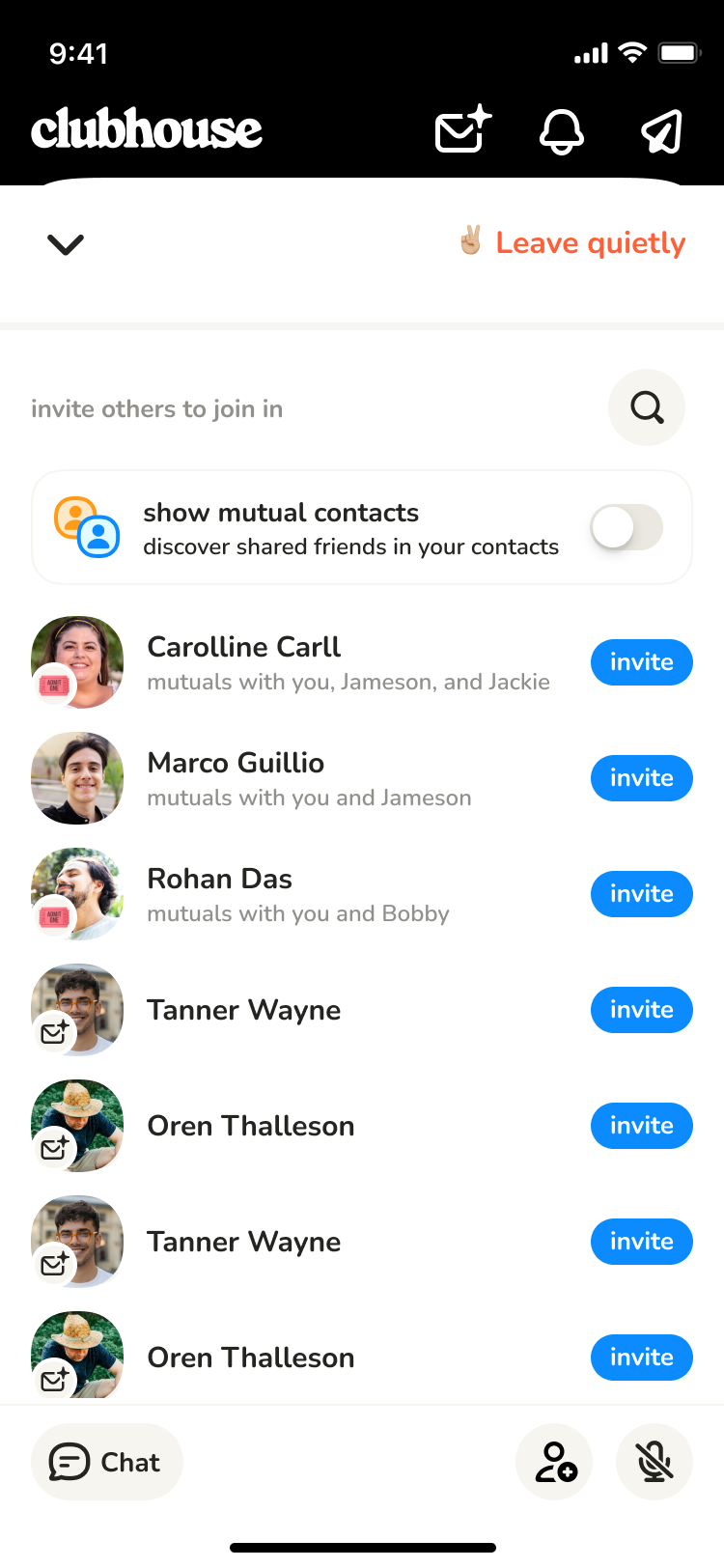 4. If you haven't already, sync your contacts!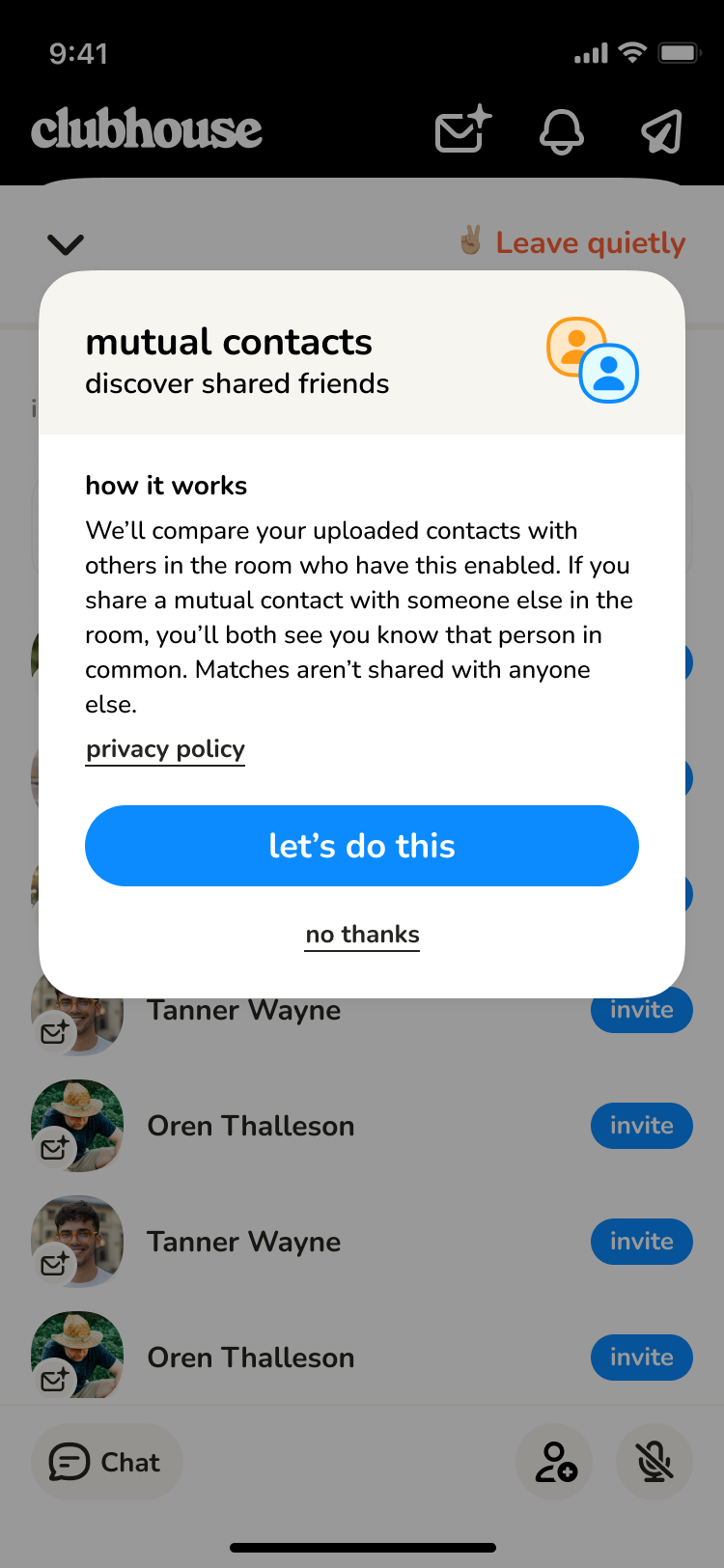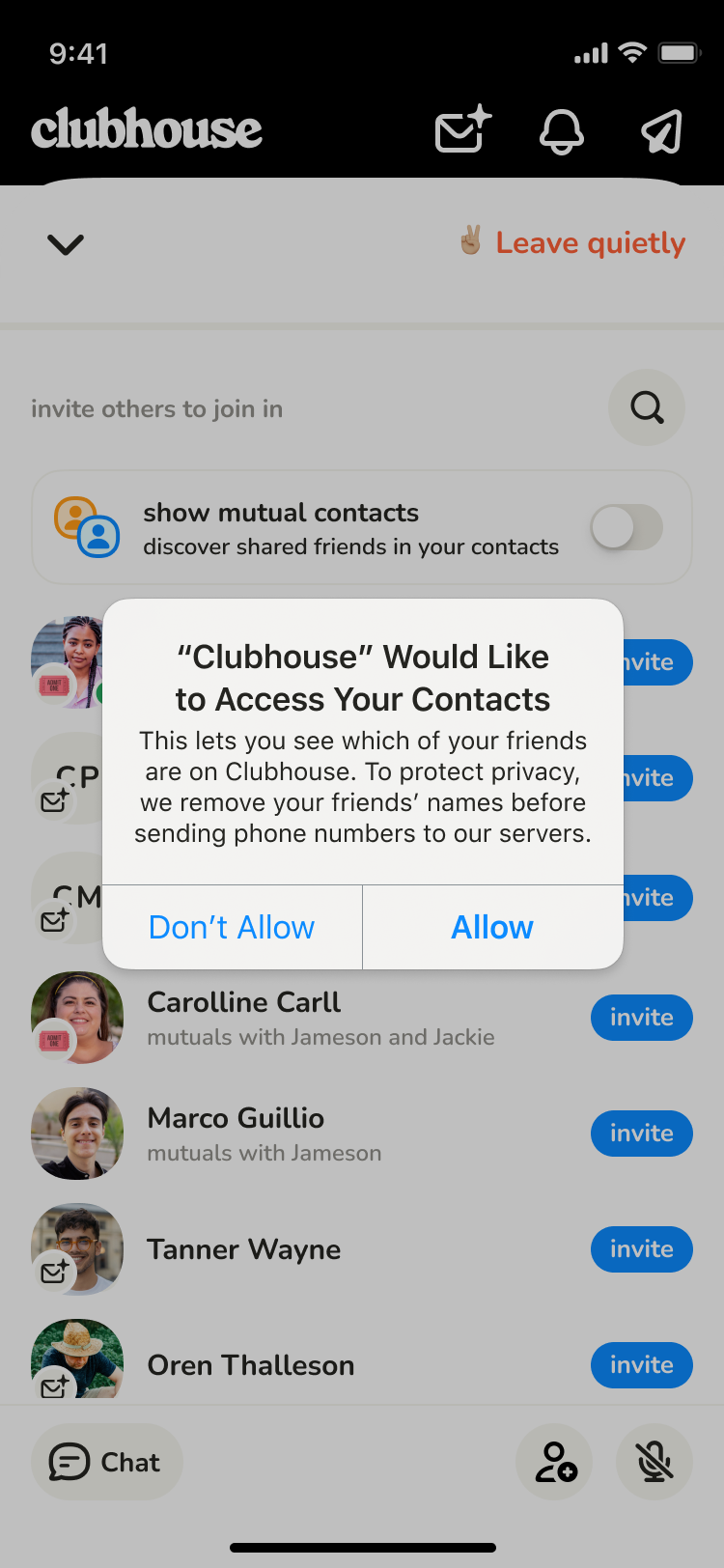 You should now be able to see the contacts you share with other speakers on stage - both who are on Clubhouse, and who haven't joined yet!
What mutual contacts can I invite into a House room?
If you're speaking in a House room and another speaker has shared their synced contacts, you'll be able to see anyone you have in common on or off of the app and invite them to join the conversation.
On Clubhouse, House Members: You'll see these mutuals with an active or idle green dot at the bottom right of their profile pics.
On Clubhouse, non-House Members: These mutuals will appear with a ticket to the bottom left of their profile pics.
Hasn't Joined Clubhouse Yet: These contacts appear with an envelope at the bottom left of their profile pic.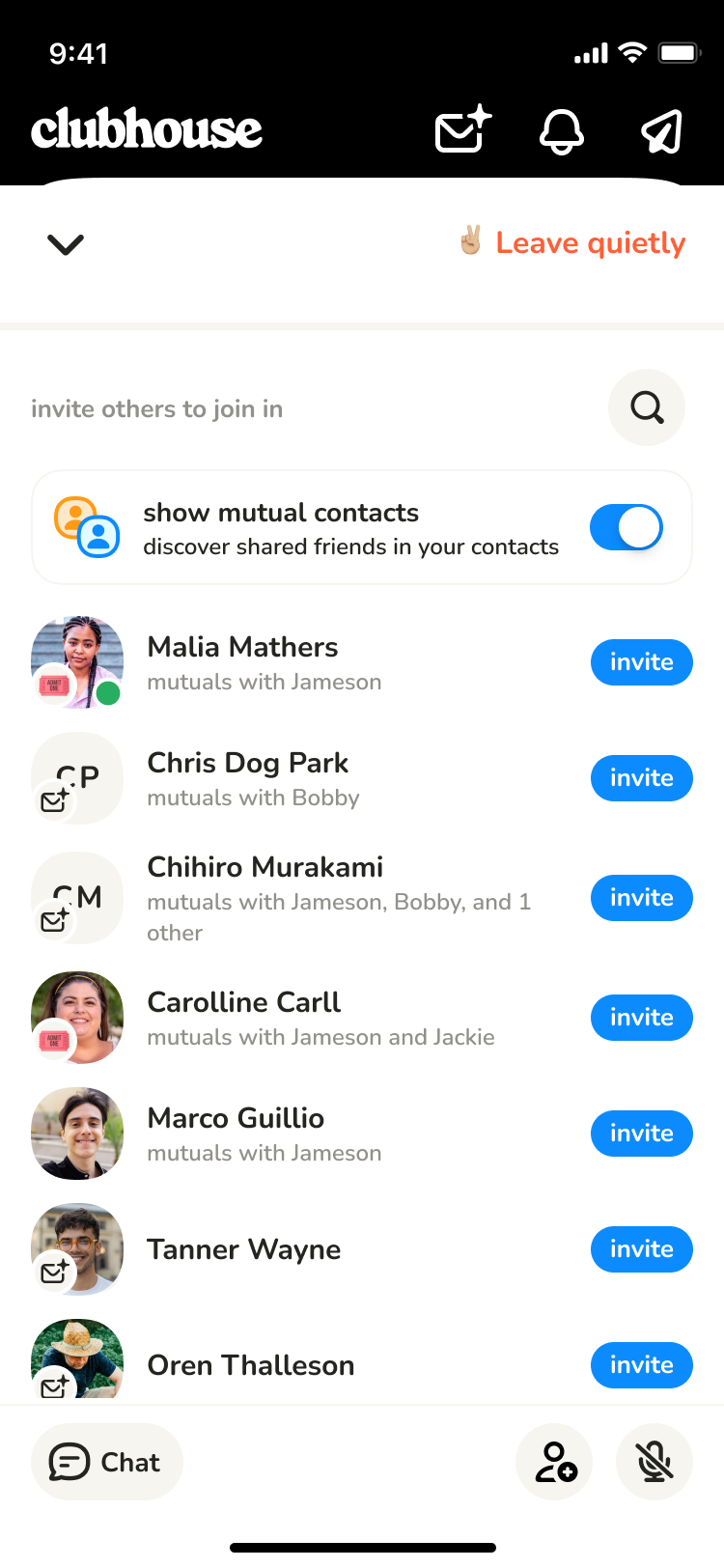 What if I don't want to share Mutuals?
Your mutual contacts will only be shared if you decide to toggle the button! If you do not toggle the button on, your mutual contacts will not be shared.
Turning on the option to share your mutuals is a persistent setting. If you've already toggled the button on but decide you no longer want to share mutuals, you can toggle it off later, and other people will no longer be able to see your shared contacts.